Our website uses cookies. By continuing to browse our site you are agreeing to our Cookie Policy.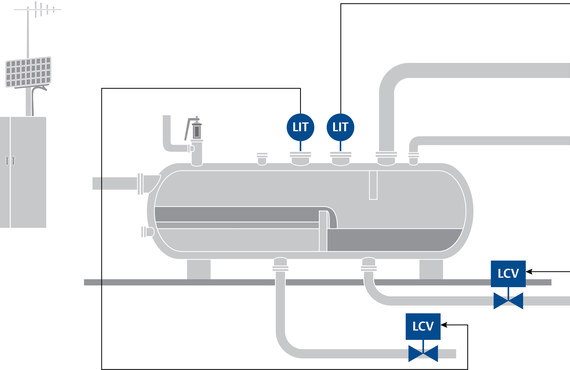 Accurate level measurement ensures precise regulation of liquid volumes encouraging proper phase separation and outflow control.
With the right choice of Caltrol's level controllers, level transmitters, and dump valves, you'll be able to keep processing costs down while maintaining hydrocarbon quality and reducing lost production.

Reduce processing cost

Reduce lost production

Maintain hydrocarbon quality
Have questions, need help or just want to talk with the experts about your next project. Call Caltrol and let one of our subject matter experts help! We are here for you!